Penguin, Fred, Panda, Hummingbird, Pigeon, and loads of unconfirmed updates have plagued black hat SEOs throughout the years. Yet, these are only a few of Google's major updates and you wonder if there's a document somewhere with a laundry list of names for their thousands of updates thus far. I guarantee there's a polar bear out there somewhere.
The latest major algorithm change, named Fred, targeted websites with thin content that contained an excessive amount of affiliate links and advertisements.
SEO is a dynamic industry that has come along way since its early inception. Think of the evolution of link building and how the best practices have changed from link farms to focusing on quality content creation.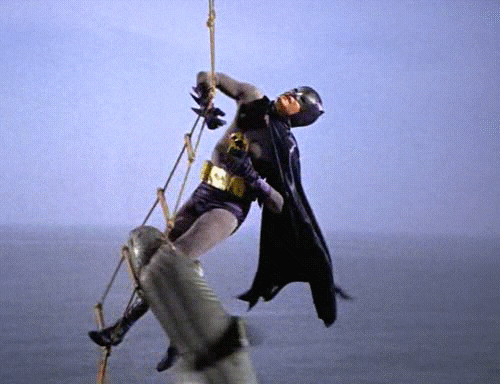 In honor of Shark Week, we at LSEO propose that practicing great 'white hat' shark practices can help you stay ahead of the algorithms, because much like Batman, you can protect your website from dangerous waters using just a little bit of resourcefulness. Staying white hat means creating quality content relevant to user intent, providing a positive user experience, and building out backlinks naturally.
Think of it like this. Sharks swim using their tail which represents your content marketing campaign and sharks keep their balance using their fins or your SEO technical structure. A healthy great white will not only increases your ROI over the long-run, but it do so consistently, allowing you invest money elsewhere into your business.
Don't fall for the temptations of the dark side and let black hat practices and cursory SEO agencies leave your website in limbo.
What is a Google Penalty?
A Google website ranking may come as a result of manual action from Google operators or from a sweep algorithmic change. These effects can vary in degree:
A slight disruption in keyword rank and organic traffic

A sharp decrease in organic keyword rankings

Your website is entirely dropped from Google search rankings
Contrary to what you would first believe, a manual penalty is actually easier to spot and clean up. Simply  log onto Google Search Console and under 'Traffic Search' there will be a tab for 'Manual Actions' where your manual penalty will be listed.
If your website suffers from an algorithmic penalty than it's ideal to hire an SEO agency or specialist to help your website attenuate any negligible effects of the update. Conduct an SEO audit to discover areas where a penalty may be occurring from.
Common Google Penalties & How to Stay 'White Hat'
Penguin Penalties 
Possessing a strong backlink portfolio will be the second most important ranking factor for search engines behind content relevance and quality. Early SEO agencies understood this notion, which led to many illegitimate link building practices. The most common link abuse includes:
Link farming

Link exchanges

Buying links

Spam links

Linking out to spam websites
Follow our link building 101 guide and SEO's best practices to create authoritative and relevant link placements that boost your website's authority. There are many factors to consider when conducting link placements, which could result in red flags:
Too fast of a link placement velocity

Over-optimized anchor text

Irrelevant backlinks

Anchor text that is irrelevant to the landing page
While keyword specific anchor text is generally good for SEO, it generally constitutes manipulation from a link building perspective. Many SEO practitioners would simply stuff comments sections and pay webmasters to place keyword specific anchor text to rank that webpage for. Remember, you most likely won't have control over your backlinks if they are natural.
These updates may make the SEO world seem unstable, but really these updates only affect a very small percentage of black hat SEO firms. In Penguin's initial 2012 update, Google stated that only 3% of English queries were affected negatively. For those of us who stayed white hat through the Penguin trials, our sites only benefited from weeding out the spam.
Utilize a backlink checker to see if your website has any external spam links. You can rate your site's spam score using Moz's Opensiteexplorer.  Google also offers a disavow tool.
From an SEO perspective, you can simply place a "nofollow" tab on any external links that you feel might constitute spam.
Panda Penalties
With Google's infamous Panda update, keyword stuffing was essentially a thing of the past. Keywords, that were irrelevant to the content, would be used excessively throughout content, meta tags, and anchor texts to game the search engines into ranking that website for those keywords.
There's truly no one size-fits-all keyword density you should go for. We recommend using keyword naturally as they fit into the content and utilizing them at the beginning of the title tag and meta description.
Keyword research is an important to tool for topic creation and many SEO agencies model blog posts around highly searched keywords. The golden rule to remember is to maintain readability and don't let your quest for optimizing content with keywords ruin its effectiveness to serve a desired user function.
Along with the Panda update, google began to deliver hidden text penalties to website who attempted to game the system by stuffing keywords where users wouldn't see them. Some SEO practitioners would hide text under images and others would simply change the font color to blend in with the background.  
Redirect Penalties
Speaking of keyword stuffing, I'd say one of the most creative ways black hat SEO practitioners would trick the system was through sneaky redirects.
Essentially, agencies would create highly dense keyword pages with a redirect to a separate page. The keyword dense page would still be delivered to a search result, but it would instantly be redirected to a more user friendly webpage. This was also referred to as cloaking.
Leverage the 'Fetch as Google' tool in the Search Console to see what the Google Bot is seeing on your landing page, as opposed to the user. Evaluate the redirect structure of sites within this area and begin disavowing links that were being served to Googlebot and not users.
Even from a redirect strategy, this would be ineffective. The page with the 301 redirect most likely would contain little authority and from a user standpoint they'd be served a different page than what they clicked on.
Duplicate Content
Strangely enough, some websites still actually produce duplicate content for greater authority and a larger site size. This strategy is largely ill advised.
Contrary to what most people believe, the duplicate content penalty is mostly a myth. Read more about the duplicate content penalty for more information. Essentially, unless you're creating spam content meant to game the system, your content should not be penalized.
In terms of best practices, always place a "rel=canonical" tag on the URL you want to retain all of the search metrics for.
SEO Agency Warning Signs
Remaining white hat means building trust among search engines and always following SEO's best practices. Consider reading Google's webmaster guidelines for more information. Even remaining grey hat may result in an algorithmic penalty once Google releases an update.
Black hat SEO focuses on search engines and not users. In today's age, user and social signals are vital to a digital marketing campaign.
Be wary of websites that promise lots of backlinks, a nearly instant rankings boost, or even promise to double your profits. SEO, as opposed to pay-per-click, is a long-term strategy that doesn't always promises results.
By staying white hat and delivering an aggressive social media, content marketing, and link building strategy, you should expect your ROI to rise continuously for years to come.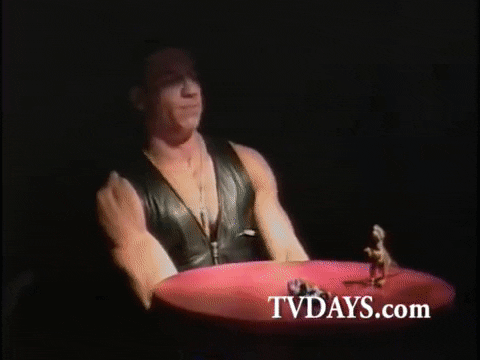 Interested in Learning More?
Contact one of our specialists today to start the conversation.